More information
Crisis 2022
Bring & Sell
General information
Cr i s i s 2 0 2 2 Cancelled
November 5th 2022
Cancelled
From our chairman

It is with greatest regret that we have to announce that Crisis 2022 will not be happening. Lesser availability of volunteers and the announcement of restrictions already on the table for pandemic measures later in '22 have made it a far too big financial risk for us to carry trough with the known format, hence the cancellation as organizing this can't have us risk our club finances. More updates and some good news to follow later, And who knows a change in UK politics.
Keep safe.
Johan, President of the Tin Soldiers of Antwerp

Registrations
Trade stands:
Please contact The Tin Soldiers.(tinsoldiersofantwerp@gmail.com)

Location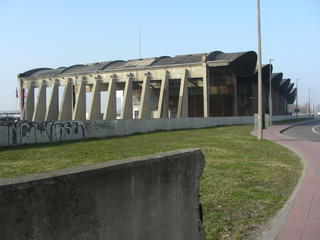 GPS address
HANGAR 29 Waagnatie
Rijnkaai 150
2000 Antwerpen
Inkom
12€ per persoon of 20€ met 8 jetons.
Kinderen onder de 14 jaar gratis.
Entrance fee
12€ or 20€ included 8 tickets for drinks
Children under 14 are free of entrance fee.
CRISIS: BRING & SELL voor leden.
TSA-leden kunnen voorafgaandelijk plaats op de B&S reserveren
. Stuur een mail naar (e.willems@ponet-law.be)
met melding van het aantal meter dat gevraagd wordt. De huurprijs is 15 euro per meter. De reservering wordt pas definitief mits betaling van het huurgeld op de TSA-rekening BE34.0014.6932.6290.